The Bible intimidates a lot of people - there's a lot that seems hard to understand or apply. It has 66 books with many different stories - but all the stories are telling one Big Story. Every character, every command, every story whispers His name.
Join us on a journey as we see how our story fits into God's story.
A journey where we are discovering the power of an unchanging Word in uncertain times.
A journey where we'll read, watch, listen, and discuss the book that can help us no matter what we're facing in life.
This year can revolutionize your life. The Year of the Bible.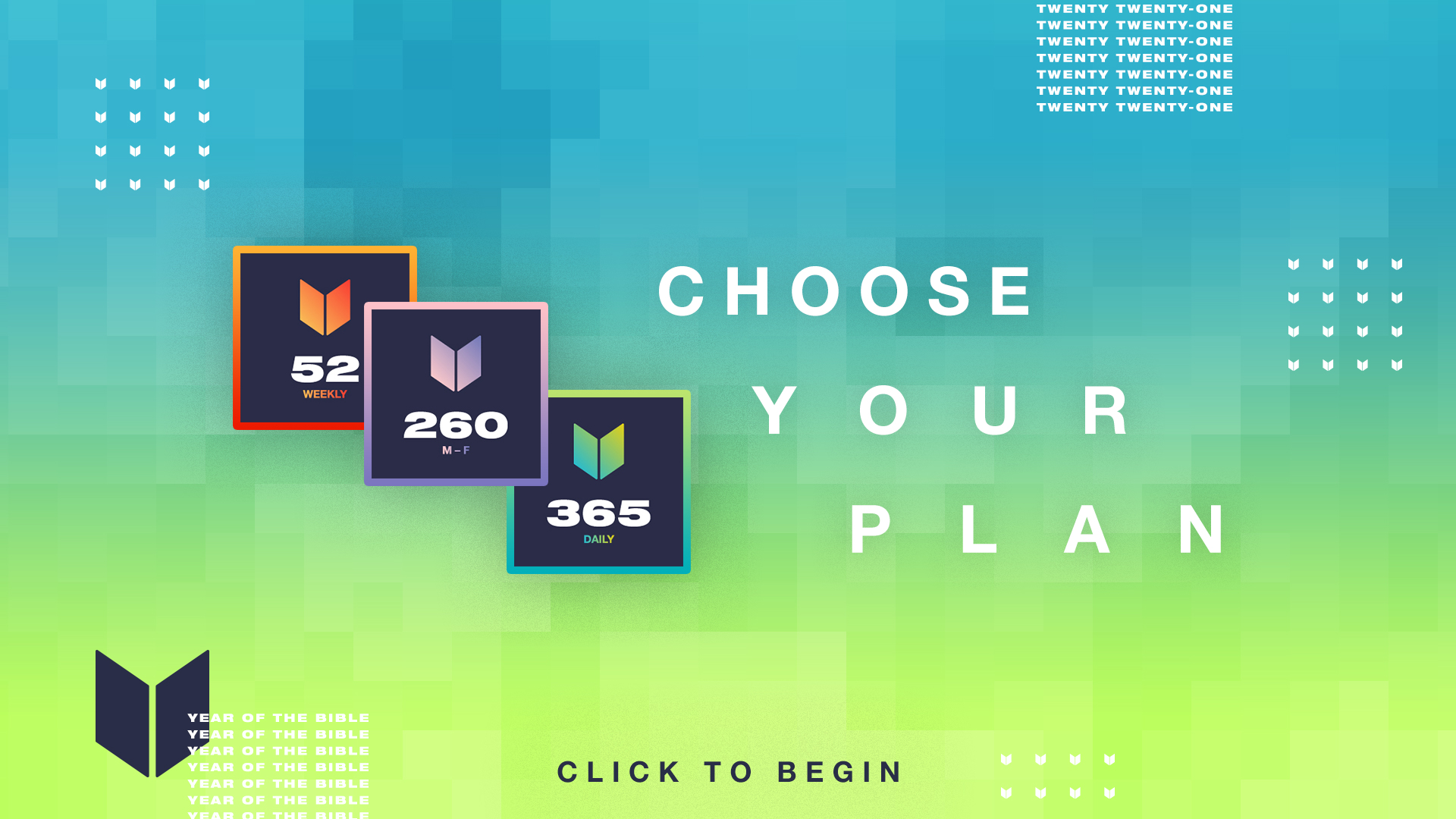 We have three different reading plans to choose from! We have a 365-day plan if you are wanting to read the bible every day, a 260-day plan for those wanting to read 5-days per week, and a 52-day plan which is designed for families and those who are hoping to read the bible for the first time!
Reading Plans
Resources