Steps to Reopening
As we continue to navigate the COVID-19 pandemic, we are adapting how to do ministry. As we transition back to in-person worship gatherings, below is some information on how we will get there.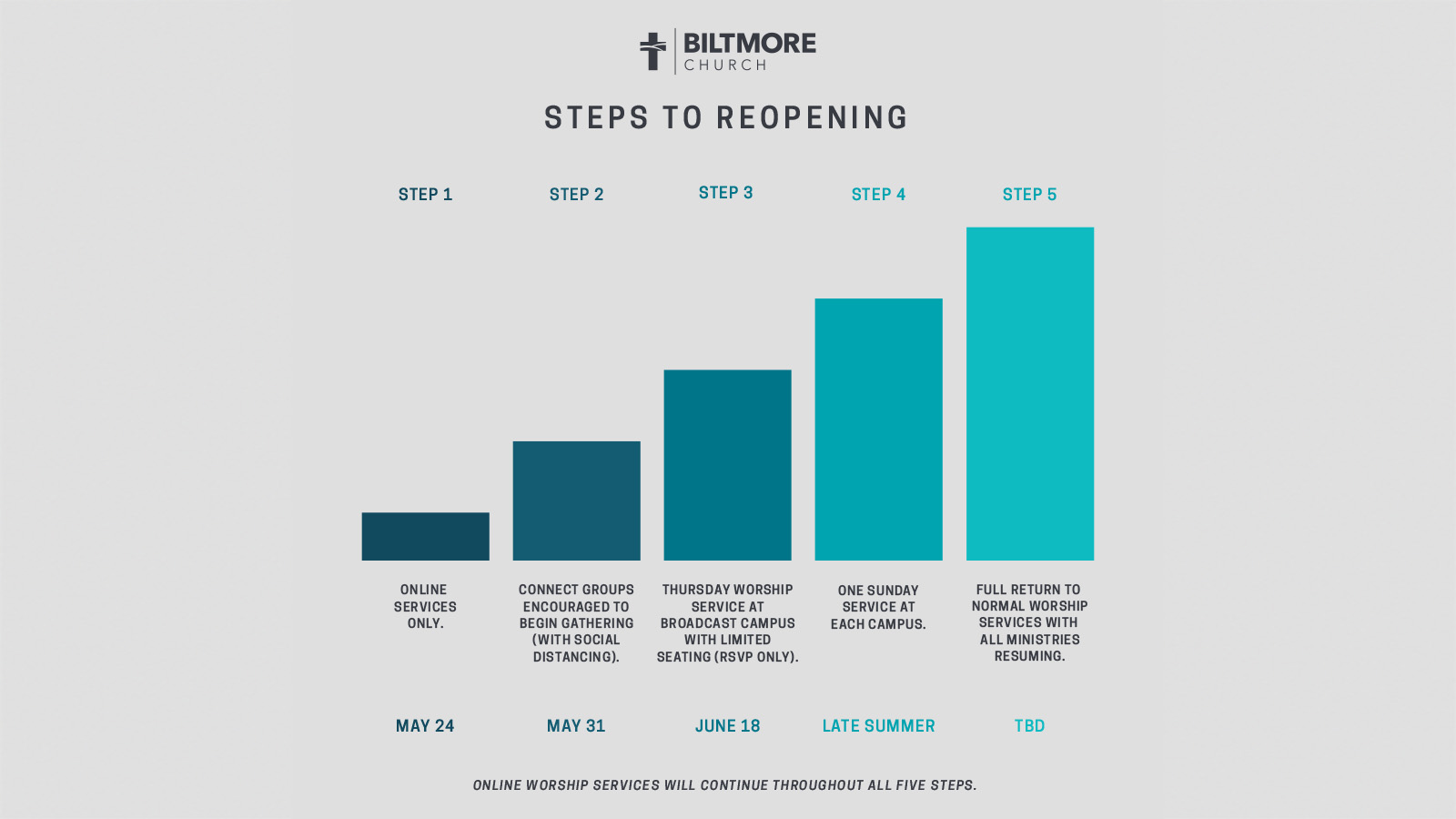 STEPS TO REOPENING - UPDATE (5/21)
Above is an overview of the steps to reopening for Biltmore Church. More detail will be communicated regarding these steps in the upcoming days, but this overview will provide a "big picture" of what's ahead. This is a result of guidance from the CDC, government officials and church leaders, and has been bathed in prayer. The goal is to take wise steps, while prioritizing our community's safety. While God has not given us a spirit of fear, He has called us to love our neighbors and to contribute to the welfare of our community.
During this challenging global pandemic, we have seen that the church cannot be quarantined. Through your prayers, service, witness, and generosity, the gospel has advanced in WNC and beyond. ("I want you to know, brothers, that what has happened to me has really served to advance the gospel," Philippians 1:12) Keep BEING the church as we start the steps of gradually coming to church.
Thanks for all you do and can't wait to be with you.
Pastor Bruce